PRE-ORDER Nightster
Accepting deposits now!
The New Harley-Davidson Nightster will be arriving soon. Secure your place in line for the opportunity to enjoy the next evolution from the Harley-Davidson Sportster family.
Contact our Internet Sales Team to make your deposit today.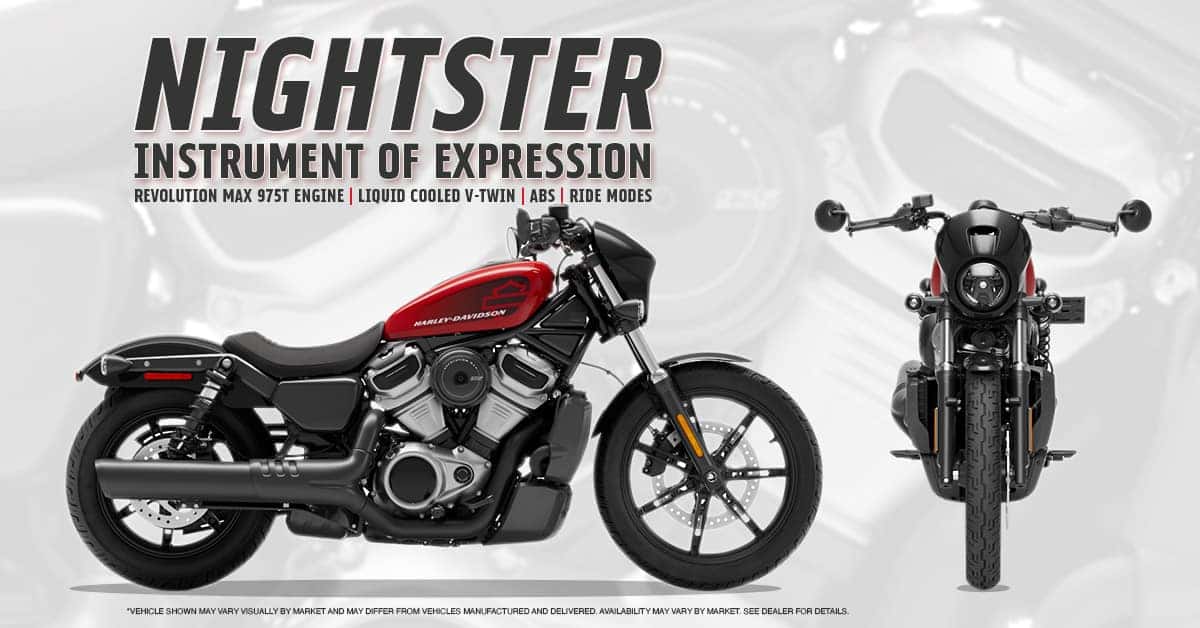 CONTACT THE INTERNET SALES TEAM
---
​Harley-Davidson Presents: Instrument of Expression | 2022 Nightster
The Harley-Davidson® Nightster™ motorcycle is the next chapter in the Harley-Davidson Sportster® legacy – a leap forward in performance and design built on a foundation laid 65 years ago.
THIS IS THE RIGHT BIKE FOR
Fans of the classic Sportster® silhouette paired with a Revolution® Max engine and advanced features
Riders looking for a quick and nimble motorcycle with razor-sharp handling
Enthusiasts who appreciate the heritage and feel of a Harley-Davidson motorcycle in an understated package
PAINT
Vivid Black, Gunship Gray, or Redline Red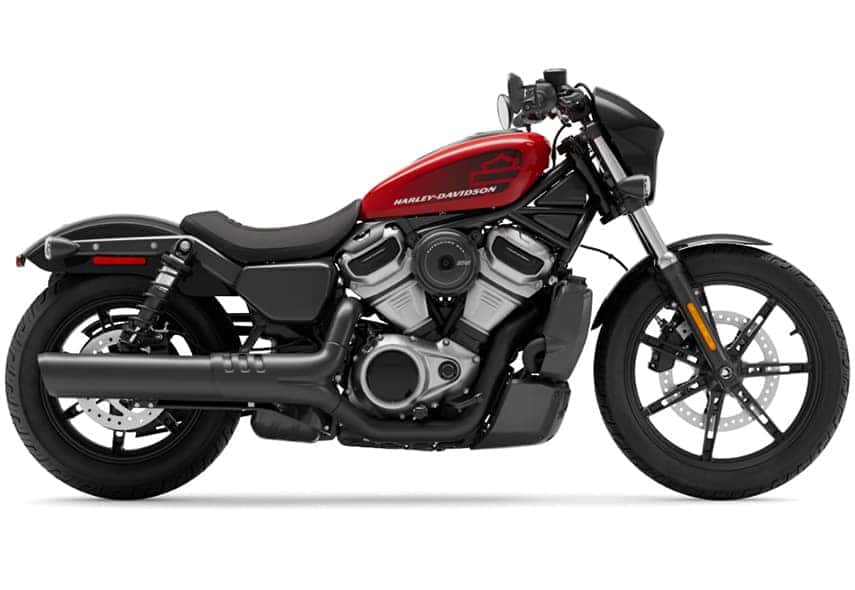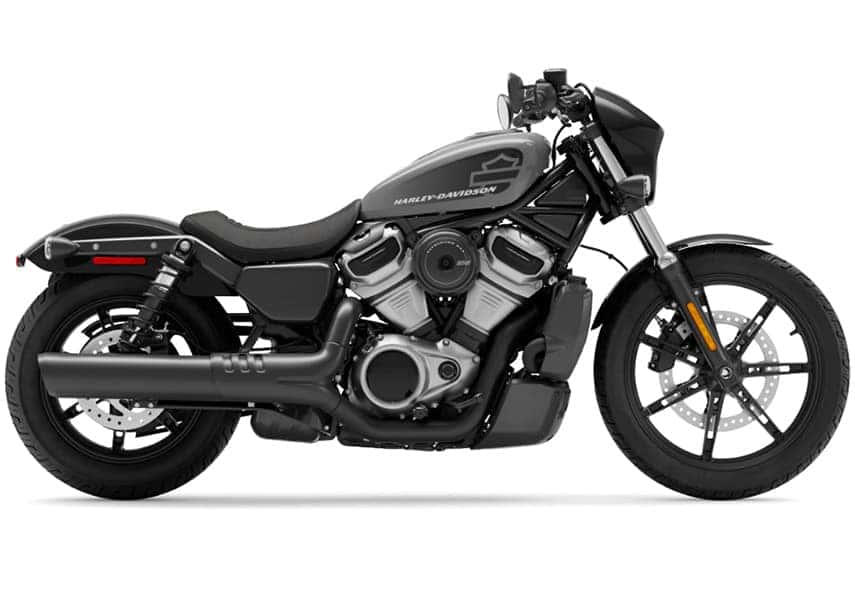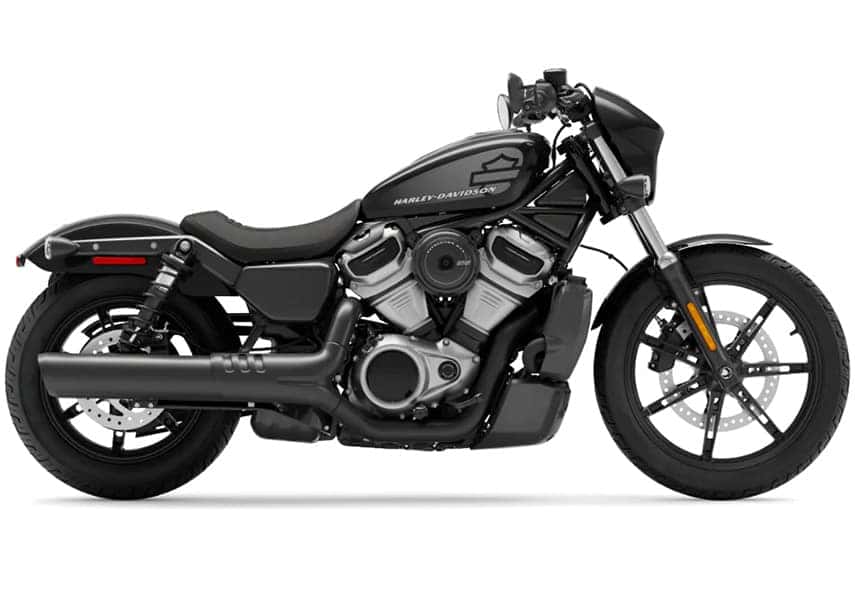 FIT
Forward riding position
Mid-mount foot controls
Low seat
Windscreen
Rider safety enhancements available
FEATURES
Liquid Cooled Revolution Max 975T engine with tremendous torque at low RPM for strong acceleration from the start and robust power through the mid-range
Nightster does not use a traditional hoop-style frame. Instead, the powertrain is used as a stressed member significantly reducing weight and resulting in a very stiff chassis. Each component has been designed to be compact, strong, and lightweight.
Classic Sportster model fuel tank Air Box Cover styling
19-inch front wheel and 16-inch rear wheel to deliver nimble performance and distinctive style
Exposed dual rear shocks modeled after previous Sportster chassis, providing a critical style line at the rear of the motorcycle
RIDE, HANDLING AND COMFORT
RIDER SAFETY ENHANCEMENTS
Nightster comes equipped with a collection of technologies that are designed to increase a rider's confidence during unexpected situations or while riding through adverse road conditions. Rider Safety Enhancements are designed to adjust and match motorcycle performance to available traction during acceleration, deceleration, and braking. The systems are electronic and utilize the latest chassis control, electronic brake control, and powertrain technology.
WEIGHT DISTRIBUTION
Using lightweight materials and shifting components to new places has helped reduce overall weight. Centralizing the mass of the engine and fuel cell location low in the chassis makes the bike feel very light, enhancing performance and improving rider confidence when mounting the bike, maneuvering at low speeds, carving through corners, and when resting at a stop.
RIDE MODES
Selectable Ride Modes electronically control the motorcycle's performance to better match the road conditions or the experience you want. You can select Road Mode, Rain Mode, or Sport Mode. The system works by adjusting power delivery, engine braking, ABS, and TCS settings to each specific mode.

Disclaimer: Vehicle shown may vary visually by market and may differ from vehicles manufactured and delivered. Availability may vary by market. See dealer for details.